Adults Only! Adults Only! Adults Only!


Warning! Contains very XXX rated content.


click the photo just above for an xxx rated photo
Michael is a full-service gay bottom escort specializing in servicing Black males. He may be used for:
Anal Sex
single men or gangbanging groups * hard rough usage is permitted
and taking cocks of any size.
Oral Sex
deepthroat suck and swallow with sucking and licking of balls * opens wide for mouthfuckings.
Anal Rimming
using his long thick deep-probing tireless tongue.
Massage and Body Services
full-body erotic nude massage using fingers, hands, vibrators, mouth and tongue including sucking and licking of feet, toes, armpits, nipples, as directed.
Kinky, taboo or extreme sex
just ask for anything. He enjoys to bottom for unusual services.
*Michael may be used by all races when not busy with his Black customers.
See this website for more details and contact information:
http://gaybarebackescort.escortbook.com
click the photo just below for another xxx rated photo

Links
Please visit the links below to help "pimp up" Michael
XXX Rated Photos of the White Whore Michael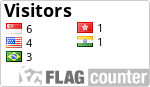 Michael posing for a pimp in a brothel

Michael fucked hard on the streets by a big Black cock.
Click his whitetrash butt for a top list of similar sluts.

Hello, I am Michael's pimp.
I have taken him over to be used for bareback anal fuckings.
He is my best White whore. Fuck him day or night. He will take on any number.
See his gay bareback escort website for photos: Click Here If you wants to fuck him or anything send a message to * bbackmichael@yahoo.com
See my whore's big anus-cunt ready for the BBC day and night:


Here he is about to get fucked by a Black customer
while I take photos to send to promote him and to send to
other pimps who may wish to rent him from me


Hello, this is the White whore Michael. I am very proud
to show off my anus above because it was made permanently
open and enlarged by the many thousands of fuckings I have
taken by satisfied customers of all races. I am trained to be
in constant use. I welcome all hard fucking men with cocks
of any size to fuck me at $100 per man.
Here below I am taking a fairly large Black cock up
my anus with a condom but I take it bareback too.
Click my butt for another website with more XXX photos.


Below I am servicing a Black cock. Please know that I always
swallow all sperm if the customer wants or they may pull out and shoot off on my face or anyplace.
Feel free to deepthroat mouthfuck me too.

Fucked in a public toilet by one of my regular customers.
His big cock is over four inches inside me and he fucks
me deep and fast as I like it,

Servicing one of my favorite customers out at a highway reststop:

I am proud to be listed on Provider Guide Escorts
Click the banner just below for my profile there

How Michael Became A Gay Male Prostitute
Castrating Michael? – See This Link
Fucked by a customer in my Pimp's special brothel for White whores

My anus working for the Black men

gay anal escort in north carolina, gay full service bottom escrort, gay blowjob escort, gay suck and swallow escort, gay rimming escort, gay whores, north carolina gay escort, gay cum in mouth escort, gay white prostitute, gay white whore, gay sluts, homosexual escorts, gay escorts, interracial escorts, gay anal fucking escort, cum swallow escort, gay deepthroat escort, white whores, sucking black cocks, ass licking escort